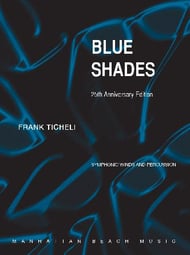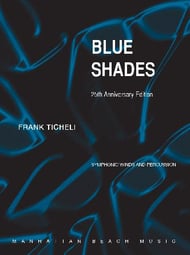 Blue Shades
(25th Anniversary Edition)
Frank Ticheli
- Manhattan Beach Music
This is the updated version of Frank Ticheli's wildly popular Blue Shades. The composer has created a work that combines his love of jazz and the blues with his own contemporary style. Although there is a strong allusion to the blues and a jazz feeling is prevalent, this is not a literal "blues" piece. Blues harmonies, rhythms and melodic idioms do pervade the work, and many "shades of blue" are heard, from bright and dark to dirty and hot. It's a demanding work that will require strong players in every section of the band.
Individual parts can be ordered separately, but they will be delivered via PDF rather than hard copy.
The original edition score is still available, and can be ordered for competitions.
Select a Product
Customers Also Bought
This item appears on the following state lists: