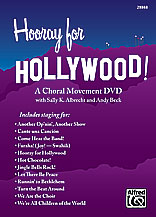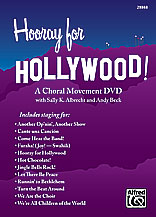 Hooray for Hollywood!
Sally K. Albrecht & Andy Beck
- Alfred Music Publishing
Join Sally and Andy as they demonstrate and talk you through staging suggestions for twelve Alfred choral titles, including:
Another Op'nin', Another Show; Cante una Cancion; Come Hear the Band!; Furaha!; Hooray for Hollywood!; Hot Chocolate!; Jingle Bells Rock!; Let There Be Peace; Runnin' to Bethlehem; Turn the Beat Around; We Are the Choir
and
We're All Children of the World.
Select a Product
Customers Also Bought
Full Song List
ANOTHER OPENING ANOTHER SHOW
CANTE UNA CANCION
COME HEAR THE BAND
FURAHA
HOORAY FOR HOLLYWOOD
HOT CHOCOLATE
JINGLE BELLS ROCK
LET THERE BE PEACE
RUNNING TO BETHLEHEM
TURN THE BEAT AROUND
WE ARE THE CHOIR
WE'RE ALL CHILDREN OF THE WORLD